Events
View all events
News
RHS News
View all news
Seniors you will need to turn in your macbook and chargers into the library when you are done with all of your exams.. Also you may clean your lockers during periods 2, 4 and 6 today. Underclassmen will have to do these things tomorrow so they do not need to be out
Seniors- If you have not signed the Senior Ceiling Tile please go to the Art Room to sign it.
Reminder students if you have not turned in your lock tomorrow by 2:45 you will be charged a $5.00 fee to replace it.
Attention juniors-any student planning on interning next year, who has not met with Mrs. Snyder, needs to email her, or go see her in room 108, before school is out for the summer.
Mr. Roberts and Mr. Wilson want to remind students there is still room left in their summer PE course. Please let the front office know if you would like to sign up.
Ivy Tech is offering free summer classes. Ivy Tech Kokomo will be meeting with students on Logansport campus May 31st 3-5 pm. If interested please take your transcript with you.
Ag students starting June 1st at www.nicf.org there will be three scholarships for agriculture related students. The applications will be open for three weeks!
Any 8-11 grade boy wanting to play soccer will have a quick meeting during 6th period on today in the cafeteria.
Happy Birthday to Bella Angeletti, Jayla Spencer, Brooke Nelson, Emma Bays, Guidry Hisey
BE PROUD, DO RIGHT, TREAT EVERYONE WITH RESPECT.BE A ZEBRA.HAVE A THANKFUL THURSDAY!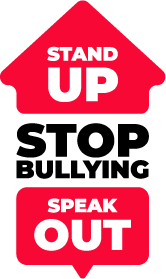 CALL 224-SAFE (7233)
Bullying can affect you in many ways. You may lose sleep or feel sick. You may want to skip school. You may even be thinking about suicide. If you are feeling hopeless or helpless or know someone that is, please call the Bully Hotline at 224-SAFE (7233)
Directory

/ Building

Facebook

Twitter

Directory

/ Building

:

District Office

574-223-2159 :

Directory

/ Building

:

Rochester High School

574-223-3401 :

Directory

/ Building

:

Rochester Middle School

574-223-1531 :

Directory

/ Building

:

Columbia Elementary

574-223-0530 :

Directory

/ Building

:

Riddle Elementary

574-223-1539 :

Directory

/ Building

:

Special Services

574-223-1599 :
Vision
In student-centered, academically challenging environments that cultivate character, celebrate learning and foster collaboration, the staff, families and greater community of the Rochester Community Schools Corporation, as partners, will develop creative, lifelong learners with the skills and enthusiasm to be contributing members of society to shape a changing world.
Mission
Rochester Community Schools"¦inspiring individuals to learn, grow, and give.
Commitment
The Rochester Educational Community is committed to the modeling and development of the following student traits:
Motivation to learn at the highest level

Good work ethic

Respect for self, others, and property

Compassion and caring

Responsibility, reliability, and accountability

Ability to work with and get along with others

Appreciation of diversity

Ability to set goals, make good choices, and solve problems

Willingness to give to community and be a good citizen

Honesty and integrity

Critical thinking and creativity